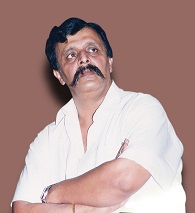 Dr. Aniruddha D. Joshi, fondly known as Sadguru Shree Aniruddha (Bapu), (M.D. – Medicine – Consulting Rheumatologist) began delivering discourses from the year 1996 on subjects like the Vishnu Sahasranama, the Lalita Sahasranama, the Radha Sahasranama, the Ramraksha Stotra and the Shree Sai Satcharita to name a few.
Right since his school days till today, Bapu is working tirelessly for the progress of his Shraddhavan friends as also for those oppressed and neglected, and for making their lives free from sorrow, misery and darkness; it is the mission of his life.
For innumerable Shraddhavans across the globe, Bapu is the 'Sadguru'. Bapu himself, an ideal family person, exemplifies before us through his conduct as to how one could continue with worldly life and journey on the path to God, at the same time.
All those who come in his contact, realize the connect Bapu has with numerous fields be it – Homeopathy, Ayuveda, Information Technology, Artificial Intelligence, Quantum Computing, International Geopolitics, Finance, Disaster Management, Ancient Indian Martial Arts, Botany, sports and exercise medicine, etc. – his proficiency and mastery over these domains and his vast knowledge flummoxes even the experts.
Many have experienced Dr. Aniruddha from a close quarter during the days of his medical practice. Then, Dr. Aniruddha would treat patients from labour class areas and also those from farming classes and the rural areas. He would treat them at negligible cost or at times even for free. They all could witness glimpses of his extraordinary and uncommon personality in his highly accurate diagnosis, his forthright opinions, his strictness at times unwavering firmness, his honesty with the profession and, in fact, his going beyond the call of duty to establish ties of caring affection with patients and colleagues irrespective of their backgrounds.