Lotus Publications
If we are to build a powerful, capable and efficient 'Bhaarat' – India, there is no alternative to democracy. And, it's the culturally conscious 'Middle Class', which is educated and clever that is a must for it. To create such awareness has always been and, going forward, will always be the aim that Lotus Publications nurtures.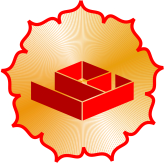 Lotus Publications brings to its readers a vast treasure trove of literature, information and knowledge with a newspaper, books, eBooks, news website and a calendar. Lotus Publications is on a mission to acquaint its readers with topics like Third World War, Disaster Management, Forensic Medicine, public service, national service, biographies of tall personalities and organizations, current affairs, etc. These subjects are crucial but not many details are available about them in the public domain.
Lotus Publications is committed to providing a platform to personalities, organizations and various developments that are beneficial and essential for the society as a whole. Lotus Publications has always aimed to bring before it's readers, positive and inspiring content that will make them aware of rapidly changing times and trends, which is authentic and the one that will stimulate their intellect. In our journey so far, we have proved that well-informed and wise reader class supports such endeavours.
Some of the book titles published by Lotus Publications are as under:
1. The Third World War (Dr. Aniruddha D. Joshi)
2. Textbook of Disaster Management (Dr. Jayesh Shah, Ashutosh Tembe)
3. Rashtriya Swayamsevak Sangh – A peerless organization in the world (Rameshbhai Mehta)
4. Gard Sabhovati (Ashalata Wabgaonkar)
5. Forensic Medicine – the hand the criminals dread (Dr. Vasudha Apte)
6. The Bapu that I have known
7. Aadhunik Itihasache Maanbindu – Part I & II (Jitendra Rangankar)